Piroschka's I♥Tea
Unleash your energy with Piroschka's I♥Tea!
Piroschka's Kitchen is always developing new ideas and products. Whether at Food Festivals, Events or Markets - it's always refreshing to sip an ice-cold power drink. Based on this idea we would like to introduce our newest product:
Homemade Rooibos Iced Tea
Piroschka's I♥Tea is a very unique, homemade iced tea. It consists of organic Rooibos tea,
infused with refreshing lemon and lime, plus a hint of vanilla and honey.
Our iced tea is always freshly made with no preservatives added. Our I♥Tea is a popular
power drink to go for everyone.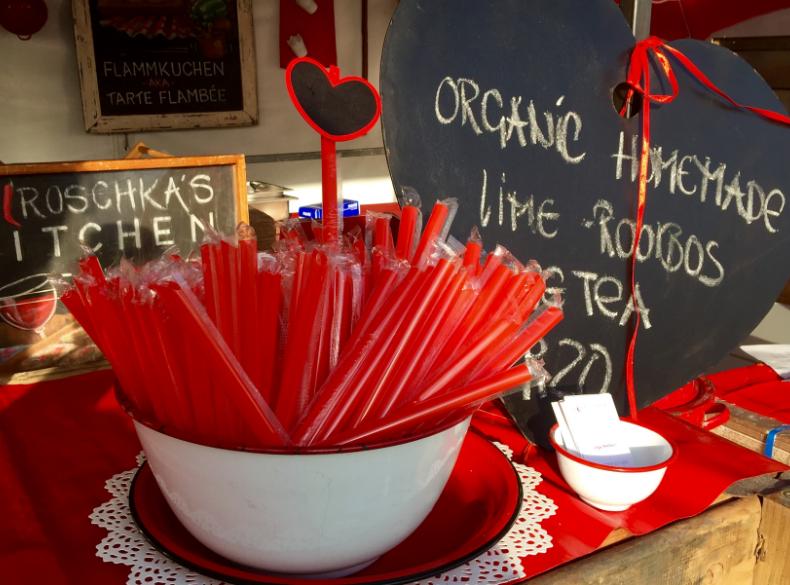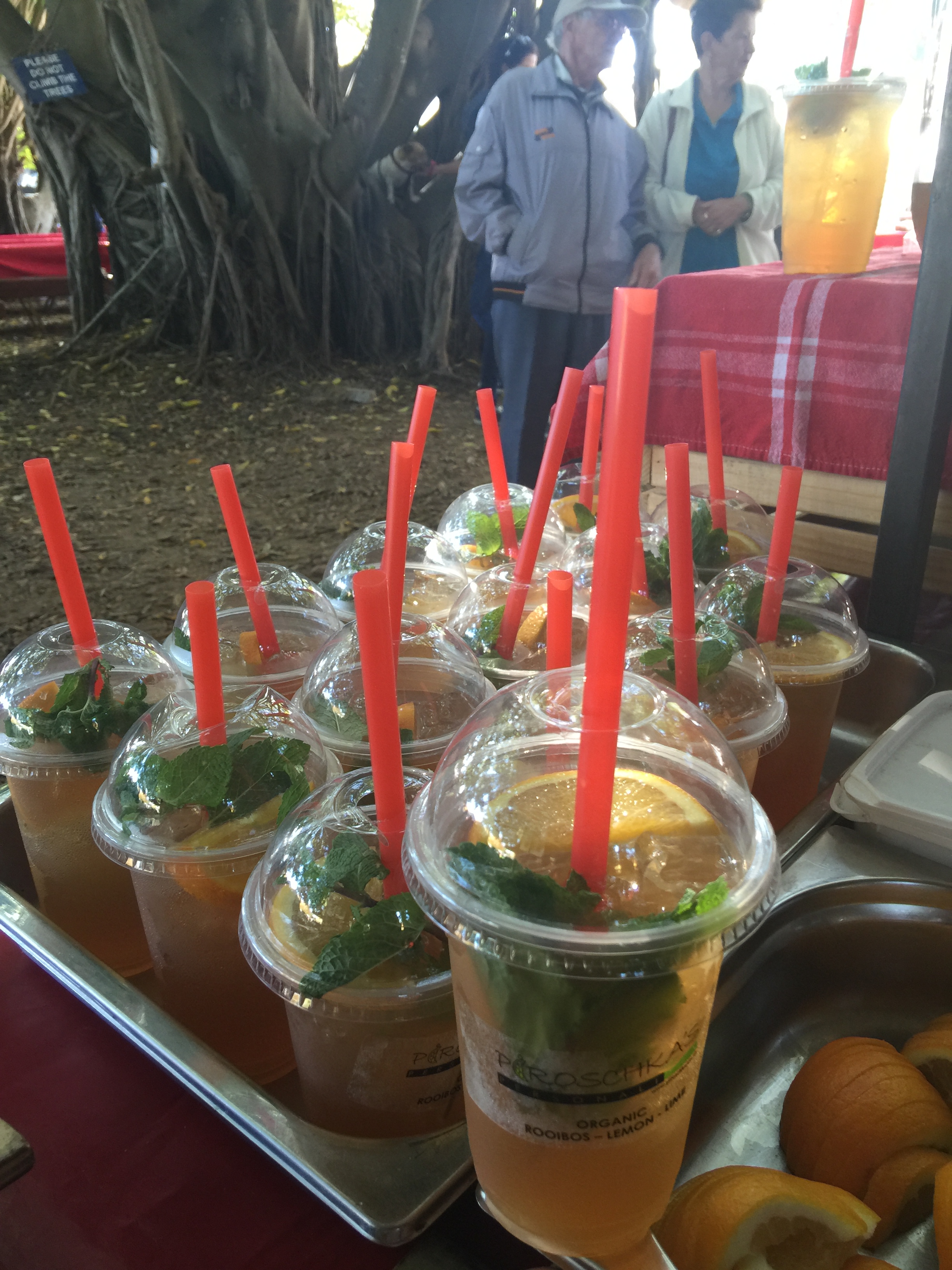 Rooibos, the gift from nature
Rooibos, meaning red bush, is a broom-like plant growing in South Africa's fynbos.It's a endemic species to Cederberg, South Africa and past efforts to cultivate it outside this region have all failed.
Discover what the Bushmen have known for generations about the medicinal and healing properties of Rooibos Tea:
Drinking Rooibos tea can ease severe stomach cramps and it is also known to relieve stress and nervous tensions. Red Rooibos tea is rich in calcium, manganese and fluorideminerals that assist in maintaining good bone structure and stronger teeth. Rooibos tea does not contain caffeine and has low tannin levels compared to black tea and green tea. The antioxidants present in rooibos tea slow down the human aging process and they also boost the strength of the immune system.
Get some I♥Tea for a healthy and vibrant way of life!