Piroschka's Flammkuchen
Flammkuchen, literally 'Flaming Cake', is one of France's and Germany's favorite foods when having a glass of wine and champagne. It is enjoyed everywhere from restaurants, cafes, wine estates and beer gardens, served meal-sized and on a wooden board. Furthermore you can find the Flammkuchen as an 'on the go' snack at street and market stands. At any festive celebrations, such as Wine Festivals, Oktoberfest or Christmas Markets, a Flammkuchen stall is a must!
Don't call it Pizza, it's a Flammkuchen! Although it looks a bit like a type of thin pizza, that is not how it tastes, and it is one of those traditional European dishes which are well worth trying. The crust is a yeast free pizza style dough which has been rolled until it's thin enough to make a crisp texture, similar to a bread crust. Traditionally the Flammkuchen is served in a sweet or savoury version!
On our standard menu you will find the CLASSIC (spiced creme fraiche, smoked ham, onions and spinach) and the VEGGIE (spiced cream fraiche, onions, spinach, beetroot, peppers and carrots) Flammkuchen. Of course we have more options for private functions and events.
Come and taste it yourself!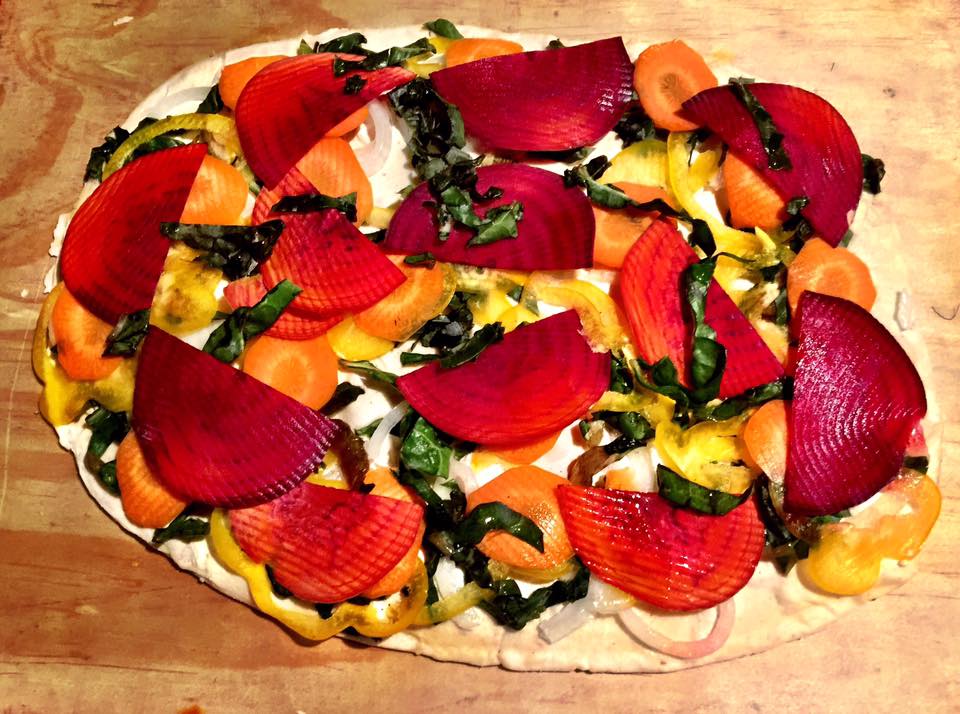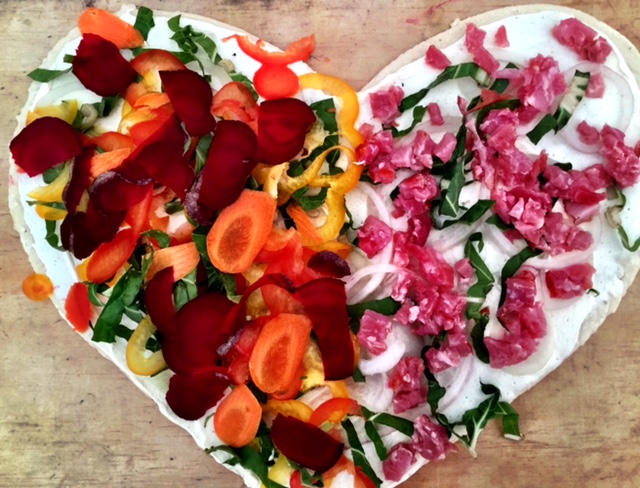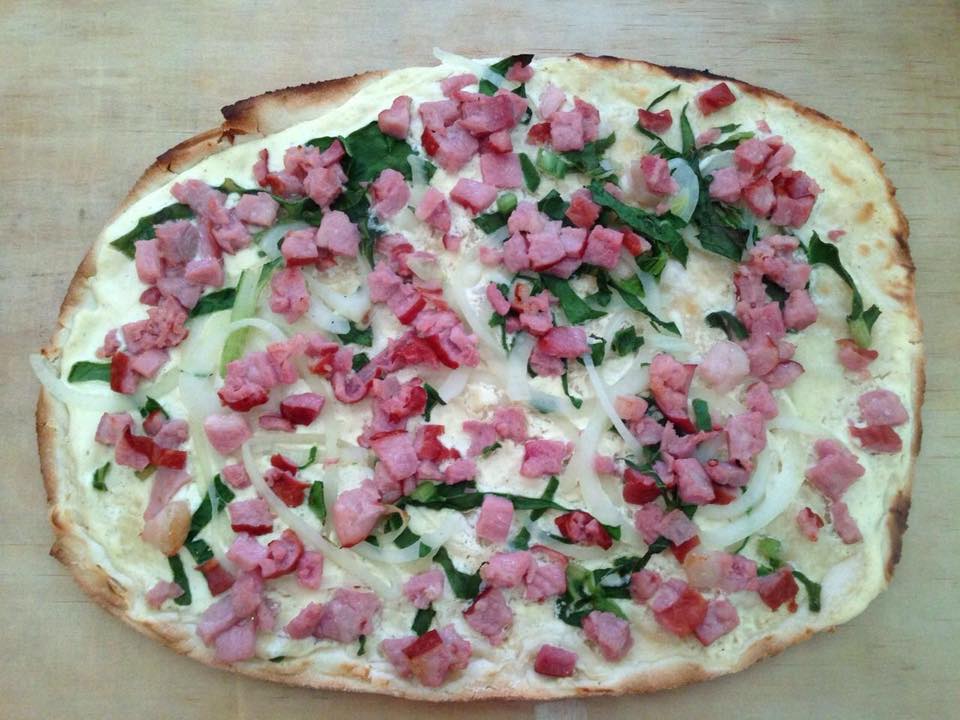 The hisory of the famous Flammkuchen aka Tarte Flambé
The Flammkuchen's origins are in the wine region Alsace, a region that has been a part of Germany several times over the last centuries but is now one of France's smallest states. Present day the Alsace is bordering Germany and Switzerland, as it is situated along the west bank of the Upper River Rhine.
The 200 year old story behind Flammkuchen, goes back to the days of wood fired bread ovens, when Alsatian bakers used any leftover dough as a 'trial run' to gauge their temperature. If the temperature was too high the Flammkuchen would burn or catch fire earning it the name 'flaming cake".